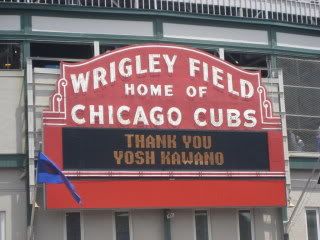 the g's are in chicago to face the cubs. they lost tonight and play a day game tomorrow. everyone i talk to raves about how much they love wrigley. i went last summer -- and hated it. it was too damn hot. and humid. my 2 most unfavorite things in this world.
i'm sure in milder weather, its a lovely field and i'm positive that i would have a deeper appreciation for it, like i do for fenway, but unfortunately, i just don't.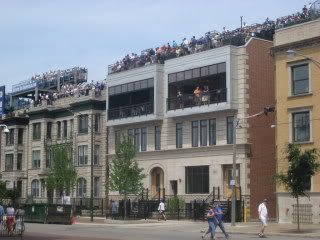 but to commemorate the g's being in wrigleyville, here's just a few of the photos from my trip last june:
-- taking a SART (slow-ass rapid transit) to wrigley: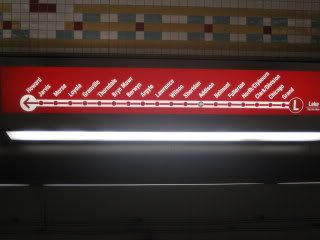 -- they did have funny street vendors. not as funny as the ones at fenway, but pretty damn close: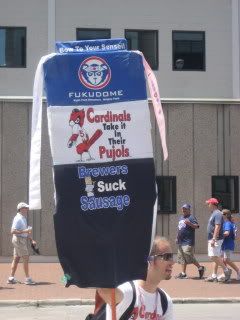 -- harry karay: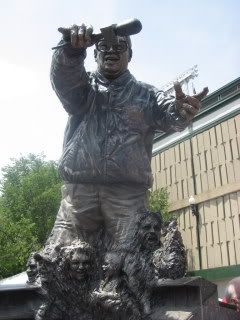 in the end, we couldn't wait to get the hell out of dodge and back to our air-conditioned hotel room: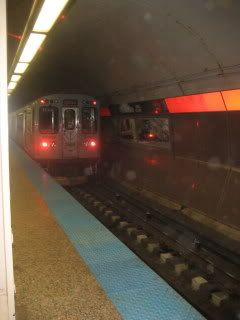 the giants have not won a world series in over 50 years and never in san francisco...so, thank goodness for the cubs - they may win the whole thing this year, but until then, g's fans can say, "at least we're not the cubs."