We had a stormy weekend in Northern California. The weather on Friday was hurricane-like and Saturday was full of thunder and lightning. Driving was scary and my back patio flooded. No one should be out in this nightmare.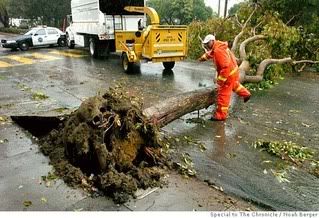 I decided to spend the weekend indoors, plopped on my couch, feet propped on my fitness ball, watching football and catching up on tivo. This level of inactivity is called "fatdog", a term coined by a guy named Damon. I'm really good at this. Other than trips to the gym and a Saturday night outing, I did this all weekend.
Out of doing nothing, came the discovery of little treasures! First, I stumbled upon the Travel Channel. They have these fun shows, particularly a show called "Passport to Europe" that features different cities in every episode. As I watched a marathon of this, I found myself dreaming of being somewhere, anywhere (preferably warm), other than the rainy Bay Area.
Cinque Terra: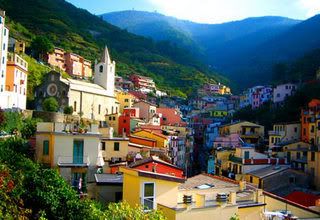 Santorini: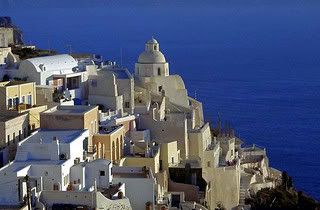 Amalfi: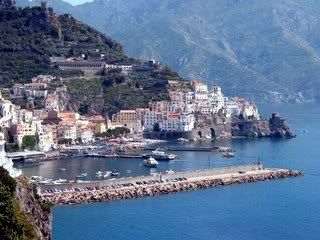 I also channel-surfed to HGTV. I have never watched this channel before (seriously) and found educational decorating shows! I found myself wanting to learn more so I went to http://www.hgtv.com/ and discovered my second little treasure - a whole world of interesting and entertaining blogs! I loved a lot of them, but the ones that really mesmerized me were:
Design Happens: http://blogs.hgtv.com/hgtv/design/
Apartment Therapy: http://www.apartmenttherapy.com/
Funky Finds: http://funkyfinds.blogspot.com/
Funky Finds led me to my third little treasure called "Etsy" (http://www.etsy.com/index.php) which is an online portal for artists to sell handmade (I like to call "couture") items. An online boutique! I love boutiques! Now I have a whole Web site full of hundreds of boutiques! Etsy has so many things I need to have. I can't believe how productive this fatdog weekend has turned out to be! :)