What an exciting baseball weekend!
First, I went to the Giants vs Padres game on Saturday. It was my first day game of the year and the Dog Days of Summer game. The weather was perfect - even a little too warm for San Francisco standards. Barry Zito pitched a strong game through the 8th and then Brian Wilson came in to get the easy close. Wilson is my newest favorite Giant. He's BAMF.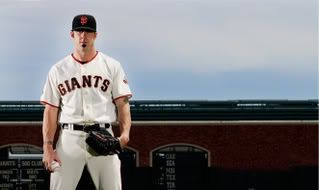 It was the first game I attended this year where the Giants actually won. So I finally heard the song. After every home win, the Giants play, "I Left My Heart in San Francisco." Its one of my favorite experiences at Giants games.
After the Giants game, I watched the US championship game of the Little League World Series - Hawai'i vs Louisiana. At the end of the 5th inning, Hawai'i was down 1-5 and it wasn't looking good. BUT going into the final inning, the Louisiana coach chest-bumped the Louisiana players. Yeah - in Hawai'i we call that, "BACHI." Sure enough, the Hawai'i team had the greatest comeback in LLWS history and scored 6 runs in the 6th and final inning to advance to the championship game.
Today I watched the entire LLWS championship game vs Mexico. Hawai'i was considered the underdog and I was so nervous for them, but they ended up crushing the Mexican team!