dear family and friends,
to quote victor, my favorite mac makeup artist, "there's a big sale going on, so i'll be giving out hugs for christmas." that's what i'm doing - after this year's black friday, i'm giving out hugs for your christmas gifts this year.
its become our black friday tradition to head out as early as possible. over the years we've shopped at stanford, valley fair, walnut creek, but really, nothing beats downtown san francisco.
we began our morning with our traditional mexican hot chocolate from nordstrom, then headed upstairs to start the festivities. we always start at nordstrom because whatever we buy there, we can check into concierge where they hold our bags for free! best thing ever!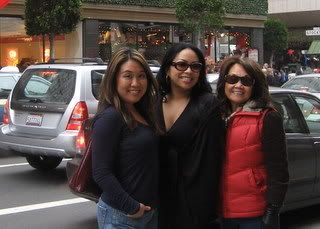 after nordstrom, we made our way over to macy's for their annual "before noon" sale. one of my most favorite things to do is admire the macy's window display. every year, they have pets from the spca on display. apparently, its everyone everyone else's favorite thing to do too because it was crowded! being the experienced black friday shoppers that we are, we pushed our way to the front to see the kitties (the pups weren't going to be out till the afternoon). you can see a live webcam of the macy's window display at http://www.sfspca.org/adoption/macys.shtml.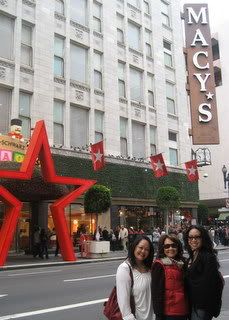 soon it was lunchtime and i was hungry. we'd forgotten to make lunch reservations at neiman marcus, so we decided to have lunch at the westin st francis. while walking there, we passed claudine wong, a reporter from channel 2 news. she's a lot taller and thinner than i expected and she wore way more makeup than what shows up on tv, but i was very excited because i watch her every morning on the morning news.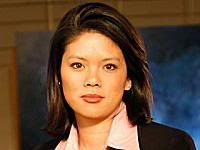 moving on, at the corner of stockton and powell, there stood a homeless man, panhandling and holding his pet rat. rat. RAT! i knew what it was as soon as i saw its long tail. and he was kissing it. i was so grossed out and afraid it was going to jump out at me. i busted my way thru the crowd and ran across the street as fast as i could! ew, it was so disgusting; i still get the heebie jeebies just writing about it.
the westin st francis is one of my favorite historic hotels in the city. there, we were able to enjoy a lovely lunch and escape the hustle and bustle of union square even for a few moments.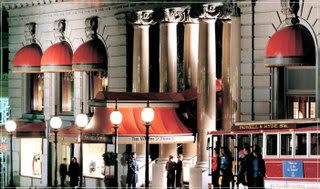 after lunch we seemed to gain our second wind and headed out with a fresh burst of energy. at neiman marcus, i found love at first sight with a fabulous handbag. it was by carshoe, a division of prada. it was obscenely expensive, but deeply discounted. i couldn't put it down; it'd been years since i found a bag i loved that much. the leather was so soft; it would be a lifetime investment. i put it back because i had to "think about it."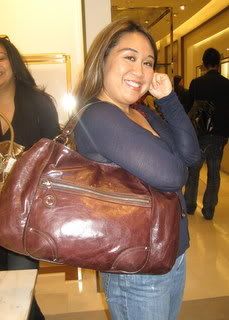 we eventually made our way back to the san francisco center. i was still thinking about my carshoe bag - couldn't stop. as we moseyed around sf center, the mall suddently came to a stop because of police activity. some knucklehead was running away from the security and police. the whole place stopped to watched the ruckus. eventually, one of the onlookers stuck his foot out to trip the perpertrator. shari made her way over to eavesdrop and find out what was going on. apparently, the guy had hit someone but claimed the other person hit first. lame.
well, since i couldn't stop thinking about my bag, i knew i had to have it. thanks to aunty's "layaway program", i was able to get it! its my birthday, christmas, new years, and every other holiday for the next year to myself. its a lifetime investment. so now, i'll have to give out hugs for christmas this year. i'm sure you'll understand, once you see my new handbag. :)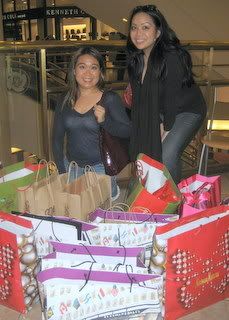 xoxo,
naomi / kemi / nj / 'omi