Hi. Today I started my vacation. Its my first trip to Chicago and I'm very excited to be here!
I arrived from San Francisco and stumbled through the airport in my Ambien-induced stupor and caught a cab to our hotel. Without missing a beat, I let the Ambien take over and caught a few more hours of zzzz.
Once we were all ready, we headed to the John Hancock Building...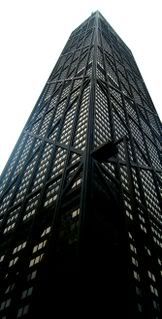 ...in search for food. As the elevator doors open to the 95th floor restaurant, Andrea said the words we were all thinking, "Is this heaven?" The view of the city was amazing! The food was not so much, but the experience was worth it.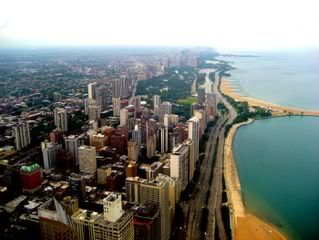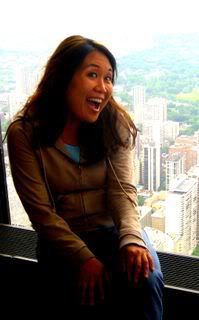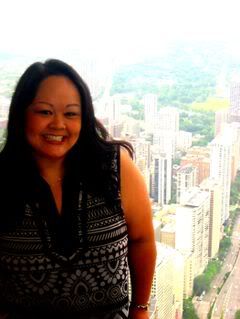 (NOTE: The salesclerk in the gift shop told us that Jerry Springer lives in the John Hancock Building, and Chris Farley also passed away there...more random trivia to fill my brain...)
Next, we headed to Garrett Popcorn, an infamous Chicago-treat, and one of "Oprah's Favorite Things." Its next to the Ford Theatre and allegedly, the line to this place can be out the door, down the block and around the corner. Luckily, this was not the case today (see separate blog entry for on this experience).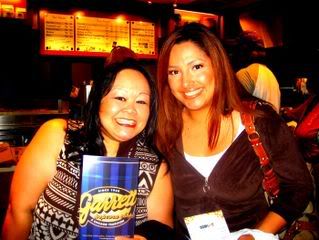 We soon said good by to Andrea...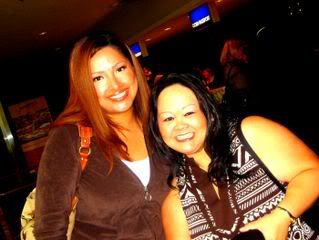 and then headed out to Wicker Park. My friend Medha recommended this boutiquey shopping area. Wicker Park is about a 15-minute cab ride outside of the downtown-area and is an up and coming urban neighborhood. We found lots of trendy shops with the cutest clothes and handbags. Of course, I made a few purchases... :)
By the late afternoon, the sun was out, the humidity returned, draining whatever energy I had left. We made a b-line to Caobo (a Mexican restaurant) for drinks and appetizers. The food was really good and the atmosphere was refreshing. Refreshing enough to get me back to the hotel for a 2-hour nap!