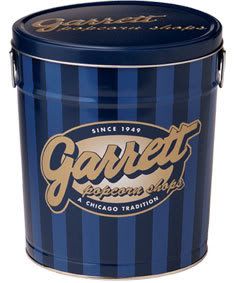 So in my last entry, I mentioned that we went to the Garrett Gourmet Popcorn store to taste this famous treat! Shari and Andrea had visited there earlier in the week. It was so good, they had to make a return trip!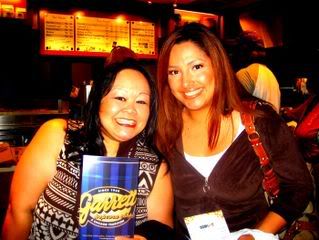 We went to the one that's located next to the Ford Theatre, where the popular Broadway show, "Wicked" is playing.
Allegedly, this place is so popular that before or after a show, the line is so long, it extends out the door, down the block and around the corner. Something this popular, had to be good...right?
I was told that the popular mix is the "Chicago Mix" better known as a mixture of the cheese and caramel flavors. I gave in to the hype and got a package of this. I was so excited to try it!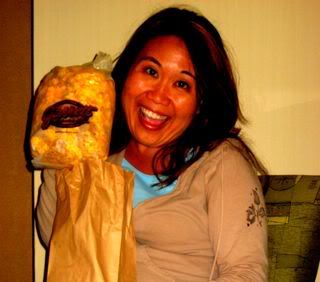 After taking my first few bites, I just didn't see the hype. I mean, sure it tasted really good, but I've had good gourmet popcorn before, especially from The Popcorn Factory in San Jose. I couldn't see what made it extra special. Oh well. Maybe yesterday's batch wasn't the best.