Sprinkles cupcakes are sweet pieces of heaven.
I had my first Sprinkle in Beverly Hills. I loved it so much I bough $50 worth of cupcakes (it was only like a dozen), so I could try all the flavors! They sell the cupcake mix at Williams Sonoma so you can make them at home, but every once in a while, they have special flavors.
Did you know almonds are rich in nutrients? And that dark chocolate has healthy antioxidants? From now until August 31st, they have ALMOND DARK CHOCOLATE flavored cupcakes, which are my absolute favorite! Who cares that a single one has about 400 calories!?! I HAVE TO HAVE ONE!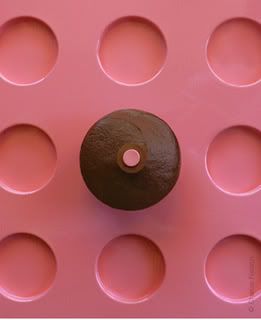 Unfortunately, the Sprinkles at Stanford Shopping Center in Palo Alto doesn't open until September 15th (I called to ask). I guess I will just have to place an online order for a whole dozen!