I went to the Giants vs A's game last night. Before the game was a special reunion of all Giants Infielders. The best part of the whole evening was the introduction of JT Snow.
They should have given him a uniform and let him play!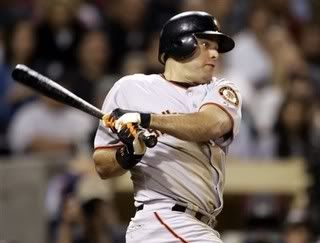 I miss him! He's still my second favorite Giant ever!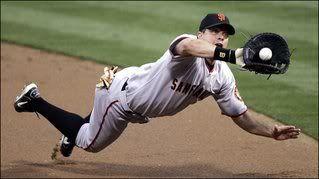 Once a Giant, always a Giant!