last year, we had the grand idea to go to a pumpkin patch in half moon day. it was the one of the most horrible experiences i ever had. the traffic, the bees, the stinky farm smell....
so yesterday morning, when shari asked me if i wanted to go to a pumpkin patch with them, i immediately nixed that idea until she said they were going to patch in woodside that was only 9 miles away. while i didn't have any plans (by choice), i decided that i couldn't sit on the couch all day, (because that was my plan for sunday) so i decided to tag along.
it was great! we went to a nursery where the "pumpkin patch" was in the parking lot. we were the only ones there AND there was a bouncy house so jasmine and i jumped around in it for about a 20-30 minutes until some other kids showed up.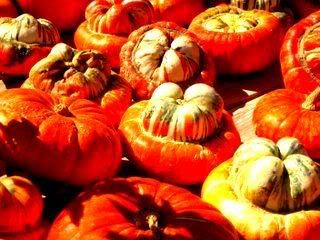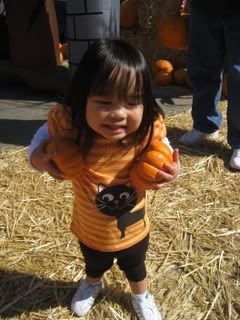 jasmine was so addicted to the bouncy house we had to go to another lot in san mateo so she could jump around some more. unfortunately, i fell above the age limit and was benched from the jumps.