Here's what I made for dinner (click on title for recipe):
If you know me, you know that I can't cook pasta for the life of me - I always over cook it. But this time, I timed it well and it came out perfectly!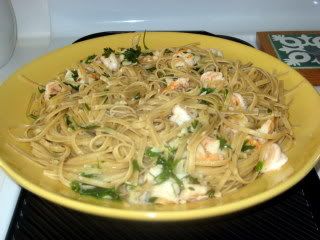 I slightly altered the recipe:
* Used whole wheat linguini
* Used half the butter and EVOO
* Didn't have scallions
* Left out white wine
STILL GOOD!