a friend of mine created the "instant button." its a removable button that adjusts "too big" waistbands.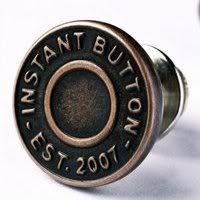 ok i admit, the first time i used it, i put it on wrong (didnt read the instructions), but thankfully, medha corrected me. once i got it all worked out it was great! it attaches to your jeans, just like a regular button but you adjust where it goes. it comes in 2 post lengths, depending on the thickness of your jeans.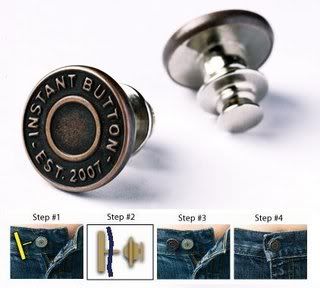 no more saggy jeans. no more pulling up the waistband. and now there's no need to get rid my over-priced designer jeans! yay!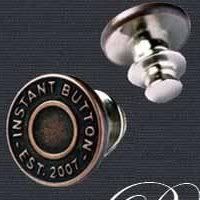 hint...this would be a great gift this holiday season...
www.instantbuttonforjeans.com