there's two places i'd love to be this holiday season:
1. what's better than christmas in new york?!?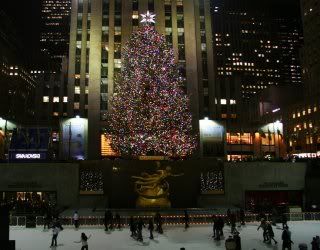 doesn't rockefeller center look so festive?!?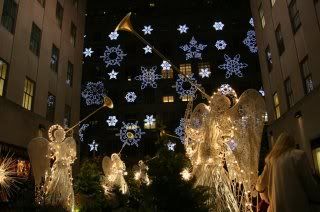 photos from the new york daily photo blog - http://newyorkdailyphoto.blogspot.com
2. paris is magical any time of the year, so i can only imagine how special it is during the christmas season. one day i hope to celebrate the holidays there. this is a photo of a christmas tree at notre dame.
photo from the paris daily photo blog - http://www.parisdailyphoto.com