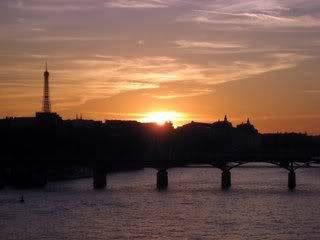 last fall i was lucky enough to spend 5 wonderful days in paris. its the most beautiful city in the world; and i get so homesick for it.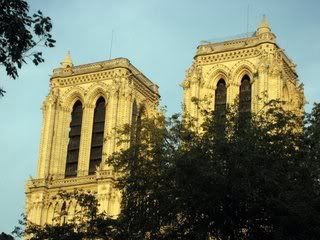 i miss:
* the croissants from paul, a popular pâtisserie - http://www.paul.fr/
* the pretty desserts from laduree - http://www.laduree-boutique.com/
* standing on the pont de arts, gazing down the seine at sunset with the institute of france lit up at night
* taking a boat cruise at sunset down the seine river
* eating a berthillon ice cream cone on ile de la cite - http://www.berthillon.fr/
* exploring the quaint ile de st louis
* looking at the art and books for sale at the stands lined up along the left bank
* shopping on the champ elysees
* people watching on pont neuf
* the eiffel tower
* hearing the street musicians playing the accordian, clarinet, piano, and every instrument imagineable.
i found this web site to tie me over until the day i can return:
http://www.parisdailyphoto.com