We went to Zed451 for dinner. Its this super cool, upscale restaurant on Clark St in downtown Chicago. It has a chic vibe and is very popular among the urban crowd, as evident by the overflooring bar!
They offer an all-inclusive menu. First you start with an all-you-can-eat bar of gourmet salads, soups, breads, vegetables, side dishes, etc. I loved the sweet potato dish and the sauteed wild mushrooms. The mini herbed-biscuits with tangerine butter was super ono too!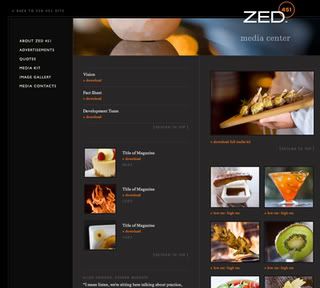 When you're ready to begin your main course, you place a river rock near your place setting. This signals to the servers that you're ready to begin.
Each server carries with them a skewer of different meats like lamb, beef, mahimahi, ribs, chicken, shrimp - all prepared in a variety of flavors. They rotate through the different tables, offering you a serving of their dish.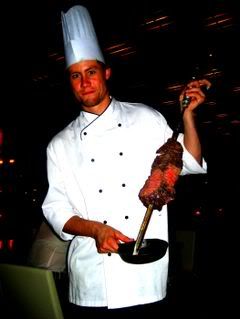 Everything was excellent, but the ribeye and mahimahi were especially tasty! You need to save your pennies to dine here regularly, but its completely worth it! Guys -this is your best bet for a swanky all-you-can-eat place.